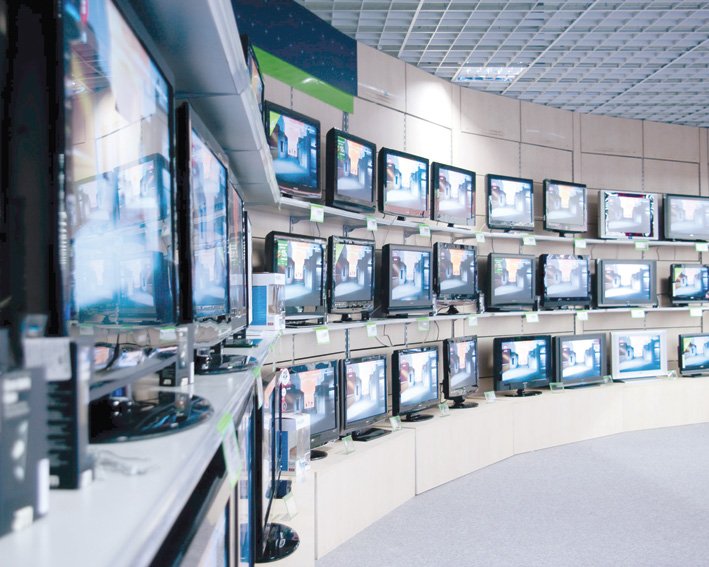 Autumn program launches are visible in September 's TV audiences, with increases in audience for Pro TV, Antena 1, Kanal D and Prima TV.
Generalist TV stations' audience was influenced by programs like X Factor, Vocea Romaniei (Romania's Voice), Pariu cu viata (A bet with life) or Suleyman the Magnificent.

In September, Pro TV had, in the evenings, around 644,000 viewers a minute, up 150,000 compared to August. Antena 1 replaced Antena 3 in terms of audience, with almost 500,000 viewers, also up 150,000 compared to August. Suleyman the Magnificent increased Kanal D's viewership, with 335,000 viewrs per minute, up 140K viewers compared to August.
When it comes of news stations, Antena 3 claims leadership on evening segment, while Romania TV surpasses Realitatea TV.
In terms of daily audience, generalist TV stations are on the rise, with Pro TV claiming leadership, followed by Antena 1, Antena 3 and Kanal D. The next in ranking are Acasa TV, Prima TV and National TV. On the other hand, TVR and B1 TV are channels that had a decrease in audience.
TV stations audience in August-September, urban,

PRIME-TIME

average (max audience, 19.00-23.00):
| | Medium results in Prime Time (19.00-23.00) | | | | Medium results in Prime Time (19.00-23.00) | | |
| --- | --- | --- | --- | --- | --- | --- | --- |
| | AUGUST | People (thousands) | Rtg% | | SEPTEMBER | People (thousands) | Rtg% |
| 1 | Pro TV | 496 | 4.7 | | Pro TV | 644 | 6.1 |
| 2 | Antena 3 | 386 | 3.7 | | Antena 1 | 499 | 4.8 |
| 3 | Antena 1 | 351 | 3.3 | | Antena 3 | 364 | 3.5 |
| 4 | Kanal D | 218 | 2.1 | | Kanal D | 355 | 3.4 |
| 5 | Acasa | 201 | 1.9 | | Acasa | 198 | 1.9 |
| 6 | National TV | 151 | 1.4 | | Prima TV | 187 | 1.8 |
| 7 | TVR 1 | 146 | 1.4 | | National TV | 180 | 1.7 |
| 8 | Prima TV | 144 | 1.4 | | TVR 1 | 137 | 1.3 |
| 9 | B1TV | 132 | 1.3 | | B1TV | 117 | 1.1 |
| 10 | Realitatea TV | 118 | 1.1 | | Romania TV | 114 | 1.1 |
| 11 | Romania TV | 99 | 0.9 | | Realitatea TV | 90 | 0.9 |
| 12 | Disney | 57 | 0.5 | | Disney | 72 | 0.7 |
| 13 | TVR 2 | 55 | 0.5 | | TVR 2 | 62 | 0.6 |
| 14 | ETNO | 52 | 0.5 | | Antena 2 | 60 | 0.6 |
| 15 | Pro Cinema | 38 | 0.4 | | ETNO | 58 | 0.6 |
| 16 | AXN | 36 | 0.4 | | Pro Cinema | 49 | 0.5 |
| 17 | Sport.ro | 33 | 0.3 | | OTV | 44 | 0.4 |
| 18 | OTV | 31 | 0.3 | | Cartoon Network | 41 | 0.4 |
| 19 | Antena 2 | 31 | 0.3 | | AXN | 35 | 0.3 |
| 20 | Cartoon Network | 30 | 0.3 | | Sport.ro | 34 | 0.3 |
| 21 | Eurosport | 27 | 0.3 | | Diva Universal | 30 | 0.3 |
| 22 | Euforia | 23 | 0.2 | | Disney Junior | 30 | 0.3 |
| 23 | Diva Universal | 22 | 0.2 | | Boomerang | 25 | 0.2 |
| 24 | Boomerang | 21 | 0.2 | | Eurosport | 23 | 0.2 |
| 25 | Discovery | 18 | 0.2 | | Euforia | 22 | 0.2 |
| 26 | Universal Channel | 18 | 0.2 | | Discovery | 21 | 0.2 |
| 27 | Disney Junior | 18 | 0.2 | | Favorit TV | 19 | 0.2 |
| 28 | Favorit TV | 16 | 0.2 | | Universal Channel | 19 | 0.2 |
| 29 | Taraf TV | 13 | 0.1 | | Kiss TV | 17 | 0.2 |
| 30 | Kiss TV | 12 | 0.1 | | National Geographic | 15 | 0.1 |
| 31 | National Geographic | 12 | 0.1 | | Taraf TV | 15 | 0.1 |
| 32 | AXN Crime | 12 | 0.1 | | gspTV | 13 | 0.1 |
| 33 | gspTV | 11 | 0.1 | | AXN Sci Fi | 12 | 0.1 |
| 34 | Dolce Sport | 10 | 0.1 | | AXN Crime | 11 | 0.1 |
| 35 | Minimax/A+ | 8 | 0.1 | | Minimax/A+ | 9 | 0.1 |
| 36 | National 24 PLUS | 8 | 0.1 | | Animal Planet | 9 | 0.1 |
| 37 | U TV | 8 | 0.1 | | TCM | 9 | 0.1 |
| 38 | MGM | 8 | 0.1 | | U TV | 8 | 0.1 |
| 39 | MTV Ro | 7 | 0.1 | | MGM | 8 | 0.1 |
| 40 | Romantica | 7 | 0.1 | | MTV Ro | 7 | 0.1 |
| 41 | Animal Planet | 7 | 0.1 | | National 24 PLUS | 7 | 0.1 |
| 42 | AXN Sci Fi | 7 | 0.1 | | EuroSport 2 | 7 | 0.1 |
| 43 | TCM | 7 | 0.1 | | Dolce Sport | 7 | 0.1 |
| 44 | EuroSport 2 | 6 | 0.1 | | TV Paprika | 7 | 0.1 |
| 45 | TV Neptun | 5 | 0.1 | | Romantica | 6 | 0.1 |
| 46 | Music Channel | 5 | 0.1 | | Music Channel | 6 | 0.1 |
| 47 | Zone Reality | 4 | 0.0 | | TLC | 6 | 0.1 |
| 48 | Mynele TV | 4 | 0.0 | | Zone Reality | 5 | 0.0 |
| 49 | TLC | 4 | 0.0 | | National Geographic Wild | 4 | 0.0 |
| 50 | Acasa Gold | 4 | 0.0 | | Acasa Gold | 4 | 0.0 |
| 51 | National Geographic Wild | 3 | 0.0 | | TV Neptun | 3 | 0.0 |
| 52 | Transilvania Live | 2 | 0.0 | | Mynele TV | 3 | 0.0 |
| 53 | Transilvania Look | 2 | 0.0 | | GiGa TV | 2 | 0.0 |
| 54 | Sport 1 | 1 | 0.0 | | Sport 1 | 1 | 0.0 |
| 55 | TVH2O | 1 | 0.0 | | TVH2O | 1 | 0.0 |
| 56 | GiGa TV | 1 | 0.0 | | Hit Music | 1 | 0.0 |
| 57 | Hit Music | 1 | 0.0 | | Transilvania Live | 1 | 0.0 |
TV channels audience in August-September, urban,

DAILY

average:
| | AUGUST | People (thousands) | Rtg% | | SEPTEMBER | People (thousands) | Rtg% |
| --- | --- | --- | --- | --- | --- | --- | --- |
| 1 | Pro TV | 227 | 2.2 | | Pro TV | 274 | 2.6 |
| 2 | Antena 3 | 206 | 2.0 | | Antena 1 | 250 | 2.4 |
| 3 | Antena 1 | 193 | 1.8 | | Antena 3 | 179 | 1.7 |
| 4 | Kanal D | 99 | 0.9 | | Kanal D | 134 | 1.3 |
| 5 | TVR 1 | 82 | 0.8 | | Acasa | 74 | 0.7 |
| 6 | B1TV | 74 | 0.7 | | TVR 1 | 68 | 0.7 |
| 7 | Realitatea TV | 70 | 0.7 | | Prima TV | 68 | 0.7 |
| 8 | Acasa | 69 | 0.7 | | National TV | 64 | 0.6 |
| 9 | Prima TV | 59 | 0.6 | | Romania TV | 63 | 0.6 |
| 10 | Romania TV | 57 | 0.5 | | Realitatea TV | 60 | 0.6 |
| 11 | National TV | 56 | 0.5 | | B1TV | 59 | 0.6 |
| 12 | Disney | 55 | 0.5 | | Disney | 55 | 0.5 |
| 13 | ETNO | 29 | 0.3 | | ETNO | 32 | 0.3 |
| 14 | TVR 2 | 27 | 0.3 | | Cartoon Network | 29 | 0.3 |
| 15 | Cartoon Network | 25 | 0.2 | | TVR 2 | 28 | 0.3 |
| 16 | Minimax/A+ | 22 | 0.2 | | OTV | 22 | 0.2 |
| 17 | Pro Cinema | 19 | 0.2 | | Antena 2 | 22 | 0.2 |
| 18 | AXN | 19 | 0.2 | | Minimax/A+ | 21 | 0.2 |
| 19 | OTV | 18 | 0.2 | | Diva Universal | 20 | 0.2 |
| 20 | Diva Universal | 18 | 0.2 | | Pro Cinema | 20 | 0.2 |
| 21 | Sport.ro | 18 | 0.2 | | AXN | 20 | 0.2 |
| 22 | Eurosport | 17 | 0.2 | | Sport.ro | 18 | 0.2 |
| 23 | Antena 2 | 15 | 0.1 | | Disney Junior | 16 | 0.2 |
| 24 | Discovery | 14 | 0.1 | | Euforia | 15 | 0.1 |
| 25 | Euforia | 14 | 0.1 | | Discovery | 14 | 0.1 |
| 26 | Kiss TV | 13 | 0.1 | | Boomerang | 14 | 0.1 |
| 27 | Boomerang | 13 | 0.1 | | Kiss TV | 13 | 0.1 |
| 28 | Disney Junior | 12 | 0.1 | | Eurosport | 12 | 0.1 |
| 29 | Taraf TV | 10 | 0.1 | | Taraf TV | 12 | 0.1 |
| 30 | National Geographic | 9 | 0.1 | | National Geographic | 10 | 0.1 |
| 31 | Favorit TV | 9 | 0.1 | | Favorit TV | 10 | 0.1 |
| 32 | Universal Channel | 9 | 0.1 | | Universal Channel | 10 | 0.1 |
| 33 | U TV | 7 | 0.1 | | U TV | 7 | 0.1 |
| 34 | gspTV | 7 | 0.1 | | gspTV | 7 | 0.1 |
| 35 | MTV Ro | 6 | 0.1 | | Animal Planet | 7 | 0.1 |
| 36 | National 24 PLUS | 5 | 0.1 | | MTV Ro | 6 | 0.1 |
| 37 | Zone Reality | 5 | 0.0 | | AXN Sci Fi | 6 | 0.1 |
| 38 | Animal Planet | 5 | 0.1 | | AXN Crime | 6 | 0.1 |
| 39 | AXN Crime | 5 | 0.1 | | TCM | 6 | 0.1 |
| 40 | TCM | 5 | 0.1 | | MGM | 5 | 0.0 |
| 41 | Romantica | 4 | 0.0 | | Zone Reality | 5 | 0.1 |
| 42 | MGM | 4 | 0.0 | | Music Channel | 5 | 0.1 |
| 43 | Music Channel | 4 | 0.0 | | TLC | 5 | 0.1 |
| 44 | AXN Sci Fi | 4 | 0.0 | | National 24 PLUS | 4 | 0.0 |
| 45 | TLC | 4 | 0.0 | | Romantica | 4 | 0.0 |
| 46 | Mynele TV | 3 | 0.0 | | EuroSport 2 | 4 | 0.0 |
| 47 | EuroSport 2 | 3 | 0.0 | | National Geographic Wild | 3 | 0.0 |
| 48 | Dolce Sport | 3 | 0.0 | | Mynele TV | 3 | 0.0 |
| 49 | TV Neptun | 2 | 0.0 | | Acasa Gold | 3 | 0.0 |
| 50 | National Geographic Wild | 2 | 0.0 | | TV Paprika | 3 | 0.0 |
| 51 | Acasa Gold | 2 | 0.0 | | Dolce Sport | 2 | 0.0 |
| 52 | TVH2O | 1 | 0.0 | | Sport 1 | 1 | 0.0 |
| 53 | GiGa TV | 1 | 0.0 | | TV Neptun | 1 | 0.0 |
| 54 | Hit Music | 1 | 0.0 | | TVH2O | 1 | 0.0 |
| 55 | Transilvania Live | 1 | 0.0 | | GiGa TV | 1 | 0.0 |
| 56 | Transilvania Look | 1 | 0.0 | | Hit Music | 1 | 0.0 |
| 57 | Sport 1 | 0 | 0.0 | | Transilvania Live | 1 | 0.0 |
General shows and news claim viewers, but series are also catching viewers' eyes, with Las Fierbinti from Pro TV attracted most interest, followed by Suleyman The Magnificent from Kanal D and Bet with life from Pro TV
Most watched series in September, urban:
| Series | TV Chanel | Viewers | RTG (%) |
| --- | --- | --- | --- |
| Las Fierbinti | Pro TV | 869.000 | 8,27 |
| Suleyman Magnificul - Sub domnia iubirii | Kanal D | 691.000 | 6,59 |
| Pariu cu viata | Pro TV | 656.000 | 6,25 |
| O poveste de dragoste | Kanal D | 347.000 | 3,3 |
| Triunghiul iubirii 2 | National TV | 293.000 | 2,79 |
| Suflete Pereche | National TV | 269.000 | 2,56 |
| Abisul pasiunii | Acasa | 249.000 | 2,37 |
| Trasnitii | Prima TV | 248.000 | 2,37 |
| Tanar si nelinistit | Pro TV | 243.000 | 2,32 |
| Refugiul | Acasa | 230.000 | 2,19 |
| Merlin | Pro TV | 228.000 | 2,17 |
| In mintea criminalului | Pro TV | 227.000 | 2,16 |
| Legendele Palatului: Pictorul de la curte | TVR 1 | 223.000 | 2,13 |
| Chuck | Pro TV | 222.000 | 2,12 |
| Legendele Palatului: Printesa Ja Myung | TVR 1 | 192.000 | 1,83 |
| Regina Sudului | Acasa | 182.000 | 1,74 |
| Iubiri secrete | Prima TV | 178.000 | 1,7 |
| Destine Implinite | National TV | 174.000 | 1,66 |
| Inainte de sfarsit | Kanal D | 160.000 | 1,53 |
| In numele iubirii | Acasa | 145.000 | 1,38 |
Translation provided by AdHugger
Autor:

Petrişor Obae
petrisor.obaepaginademedia.ro