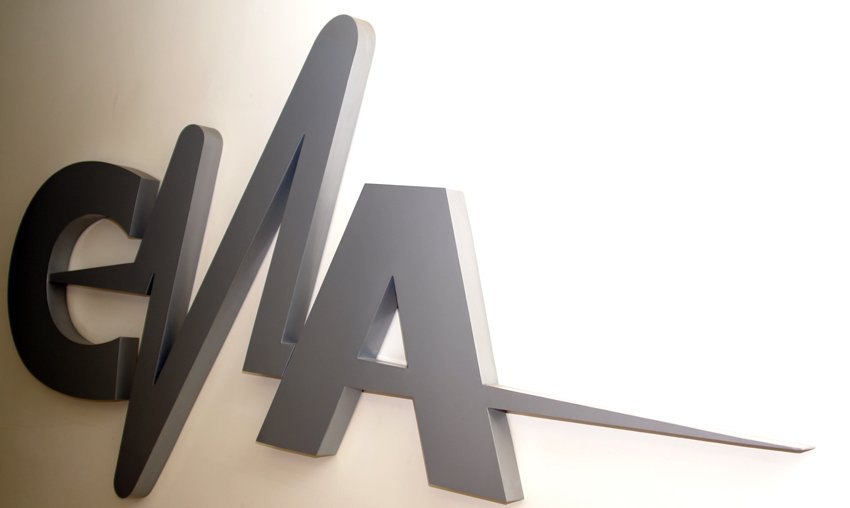 CNA organized, on February 8th, a debate on public interest that had was attended by journalists, politicians and representatives of the civil society. The event took place at Parliament's Palace.
Among those presenting their opinions during the debate were Georgică Severin, president of Romanian Senate's Culture Committee, Sorin Roşca Stănescu – USL senator and member of Culture Committee, Mihaela Danga – Romanian Center for Independent Journalism, Indira Crasnea – President Romanian Press Club, Mircea Toma – President ActiveWatch-Press Monitoring Agency, Cătălin Tolontan – Editor-in-Chief Gazeta Sporturilor, Marian Jean Marinescu – MEP, Dan Berindei – VP Romanian Academy.
Georgica Severin: I will never accept censorship to be introduced in audiovisual sector
Severin mentioned, during the debates, that European Commission had an unpermitted amount of interventions related to Romanian press freedom of speech since releasing MCV report and mentioned CNA is a control mechanism that follows the legislative initiative of Romanian Parliament.
He noticed that advertising budgets dropped dramatically compared to a few years ago. As a consequence, people see now on TV shows that not even their producers would have imagined making a couple years ago.
Related to OTV case and without insisting on it, he said the decision, a normal and legal one, was assumed by CNA. He also wished CNA to stop doing the compromises previously made for years.
Speaking of monopoly distribution, he appreciated this is a very powerful one and appreciated Romania will be "feudalized" as, on the same street, a building might have access to certain channels as it has one cable distributor, while another will have total different channel access, from another provider.
He also mentioned he will never accept censorship in audiovisual and is open to collaborate on any ideas or proposals.
He also mentioned a fundamental mission the Committee aims for is to reconsider the public radio and TV
Sorin Roşca Stănescu: Initially the result of a blackmail, CNA became legit and a control institution
"I am one of the people responsible for the fact that journalists knew and had the capacity to reject all tries related to introducing a press law in Romania. If I did something good, it's good, if not, I still feel responsible", Rosca Stanescu said.
According to his statements, CNA was initially the result of blackmail, but it became legit afterwards.
"I am among those responsible for creating an institution named CNA that we like to say it's a control institution, but we know that any control over the information transforms in censorship. Let's not try to avoid saying that CNA is a censorship and control institution. How much control and how much censorship, this is a discussion we are also opening in Romanian Parliament", he added.
USL senator mentioned that foreign TVs, that kids can also access, aren't controlled or censored or overviewed by CNA and neither is the internet – it won't be controlled by any CNA similar institution from any European state or Romania.
Although CNA activity is based on a law, he thinks institution's future should lean towards fewer norms and more debates. He also considers that CNA's punitive role should decline drastically in the future.
Mihaela Danga: Media concentration must be avoided
Mihaela Danga appreciates that self-regulation can solve problems, even when the legislative framework is applied. She also said that media concentration must be avoided, same as political and economic intervention in mass-media
Indira Crasnea: We like it or not, Europe gave us a warning
Indira Crasnea, President Romanian Press Club, said that, like it or not, Europe gave Romanian press world a warning. Still, she appreciated that there's enough regulations and enough institutions to apply them, but the problem resides in applying the norms. She also mentioned that her institution, Romanian Press Club, promotes self-regulation and also underlined the fact that respecting the standards (of the profession – n.r.) is not optional
Mircea Toma: The excessive control from employers determines side-slips in press
President of ActiveWatch – an organization that promotes freedom of speech in a responsible manner and for the public interest - , Mircea Toma mentioned the derails of some media institutions.
He appreciated CNA's intervention is useful as free market shows can't control itself enough to prevent side-slips. "The excessive control from employers determines excessive slide-slips. I don't think a professional journalist would let himself make this kind of side-slips", Toma said.
He also mentioned that he considers that CNA, after it was founded, functions better than other Romanian institutions supposed to be self-governing.
Cătălin Tolontan: Our profession dies because companies we work for do not have business models
Cătălin Tolontan, Editor-in-Chief Gazeta Sporturilor, appreciates that the journalist profession is dying because "the companies we work for, no matter we talk about TVs, newspapers or websites, don't manage to have a business model".

"I don't think this should change the way we are try to do our job. And today, the fact that we talk more about the business than our profession says a lot", Tolontan mentioned.

"In 2008, Romanian TVs were cashing in Euro 1M per day from advertising, an amount that, today, diminished by half. The printed press advertising income decreased by 85%, Romanian newspapers now receive Euro 1 for every Euro 7 they were getting in 2008", he explained.

Tolontan said that Antena 1, Pro TV and other TVs contributed to regulating the market, with both energy and ideas, but also with money. They invested millions of Euros in regulations, self- regulation, market measurements, industrial joints in media sector and others.
Marian Jean Marinescu: Things are not as serious as they are presented
"I think the report published last week is similar to all the others. The one published now is a normal one. It shows exactly what happens in Romania and I think we should consider it accordingly. It refers to justice, to the fact that there justice was subjected to pressures via mass media. There were also 2 reports, at least from OSCE that followed the elections and made this remark, and from ActiveWatch. I know how OSCE works and I know how important mass-media section is in those situations", Marinescu said.
"The things aren't that serios as some try to present. European Union doesn't have attribution on press freedom. There are things that exist, there are proposals, not for translating into law but for self-regulation, for a conduct code", he added.
According to him, EU has 2 reports in making on establishing some standards for press freedom in Europe.
Dan Berindei: Audiovisual is too focused on sensational
"Romanian audiovisual is too focused on sensational. What is even more serious is that the public TV channels are also dominated by this order. The news programs start with all sorts of crimes and we aren't informed by what laws the Parliament adopted lately, to give just one example. Mass-media comes many times with separation elements than with coagulation ones. A little national education must be dome. People needs to feel they are citizens of this country", the president of Romanian Academy stated.
Translation provided by AdHugger
Autor:

Carmen Maria Andronache
carmenpaginademedia.ro