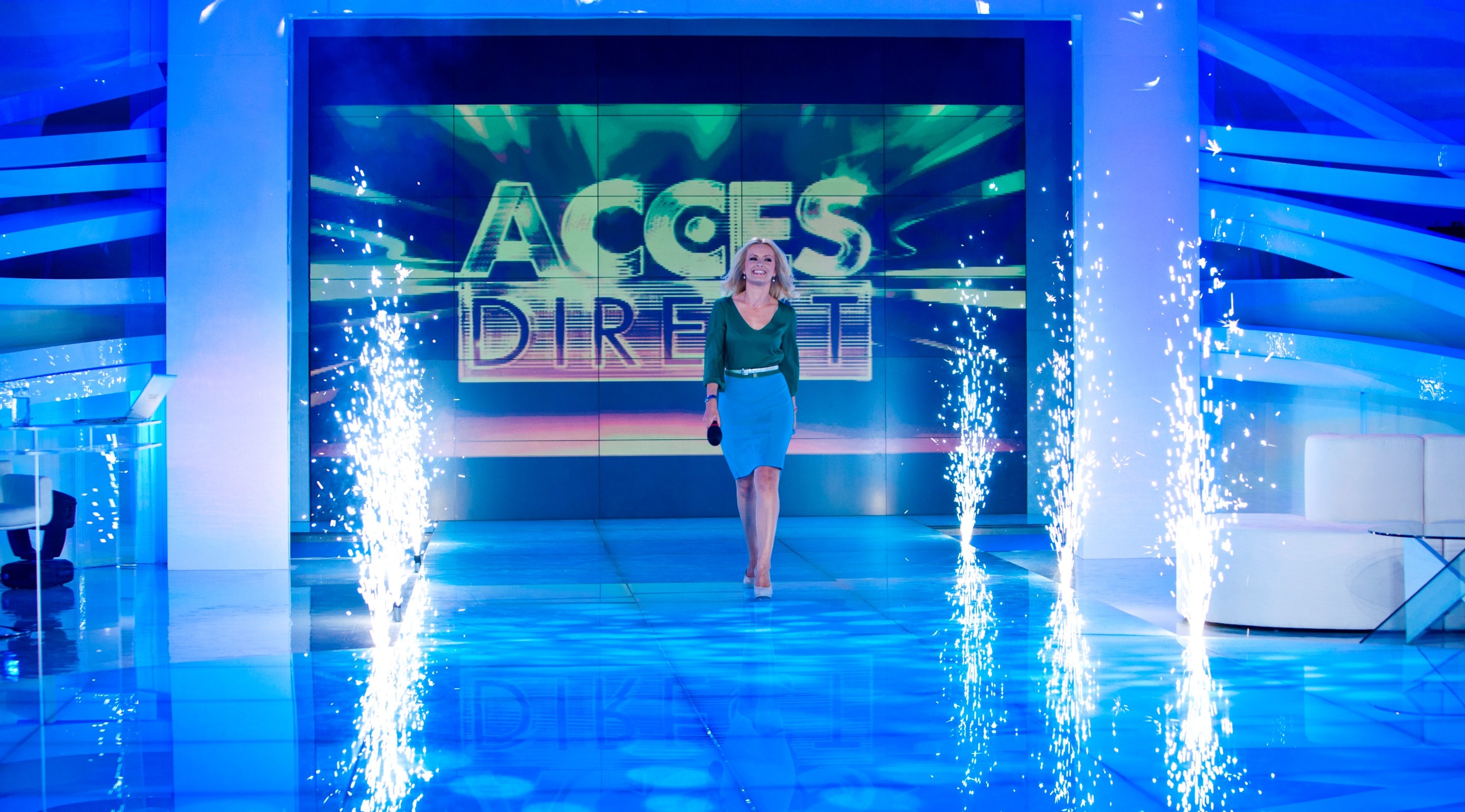 Antena 1, second TV channel in Romania in terms of audience, announced its intention to sue Petrisor Obae, editor of specialized media website Paginademedia.ro. TV channel's decision – a 1st on Romanian TV market – came just a few days after Avon, one of its advertising clients, decided to withdraw its commercial from "Acces Direct", one of Antena 1's shows.
Antena 1's decision, a first on Romanian market, comes after Avon, one of its advertising clients, decided to withdraw its advertising from "Acces Direct"show. Avon took the decision to withdraw its advertising from "Acces Direct" program after an edition of the show, broadcasted on February 4th, during which Ioana Tufaru, daughter of a deceased Romanian musician, was humiliated.
"The situation that appeared during Acces Direct edition broadcasted in February 4th determines us to withdraw the ads from this show and orientate towards other time slots on the same TV channel", Raluca Kisescu, Senior Manager Commercial Marketing Avon.
The decision came after Paginademedia.ro unveiled a list of advertisers that had commercials in Febryary 4th edition of the show.
According to Paginademedia.ro's data, the advertisers and brands present with commercials in February 4th Acces Direct show were: Eubiotic, Nutline, Dero, Vitamax, Colgate, Whiskas, Urinal Akut, Dolce Sport, Oscillococcinum, Avon, Exoderil, Omniasig, M&M, Acc 600, Doncafe, Provident and L'Oreal.
Antena 1 announced it will sue Paginademedia.ro and Petrisor Obae because of the image and material damages it suffered following defamatory actions towards the channel and "Acces Direct" program. The TV channel mentions, in a public position, that it considers Obae's action to manipulate the public opinion and advertising clients with commercial relations with Antena 1.
"The situation is aggravated by the hostile and unbalanced attitude Obae showed constantly, over the time, towards our channel, when compared to other TV stations", Antena 1 says.
The channel also says that it will sue Obae for causing prejudices worth Euro 500,000 to the TV station.
In reaction, Paginademedia.ro reaffirmed its position: its articles on Acces Direct program were written in good faith and have as a unique purpose to correctly inform the public and serve public interests.
The mentioned edition of the show was watched by almost 1.8M Romanians (900,000 living in urban areas), with the golden moments of the audience achieved during the show off of Tufaru's hygiene results (over 2M Romanians, from which 1.2 living in urban areas). The audience data is available here .
The criticized material broadcasted in February 4th edition of "Acces Direct" was filmed in Adriana Bahmuteanu's home. The material had Ioana Tufaru as protagonist and, on the grounds of a discussion on hygiene, it included images with the woman cleaning her ears with an ear-stick, close-up images with the used stick and also images with Tufaru's dirty toes, showing the signs of a precarious hygiene.
Second day after this show, Ioana Tufaru was again invited again to "Acces Direct", during which the host of the show tried to explain the reasoning for the previous edition.
The show didn't only got the attention of Paginademedia.ro, but it also got the attention of the public, with over 100 complaints being filled with CNA related to February 4th edition of "Acces Direct"
"I find salutary the speed of reaction coming from the public and the voluntary way they demand us to sanction this kind of journalism. And I also think there's so many that reacted because they trust CNA to show that not their dictates to the audience, but, exactly the opposite, they are forced to consume ", Laura Georgescu, CNA president, said .
Antena 1 and Pro TV were fined last autumn on Ioana Tufaru case, with Ron 50,000 and, respectively, Ron 30,000.
Autor:

Petrişor Obae
petrisor.obaepaginademedia.ro