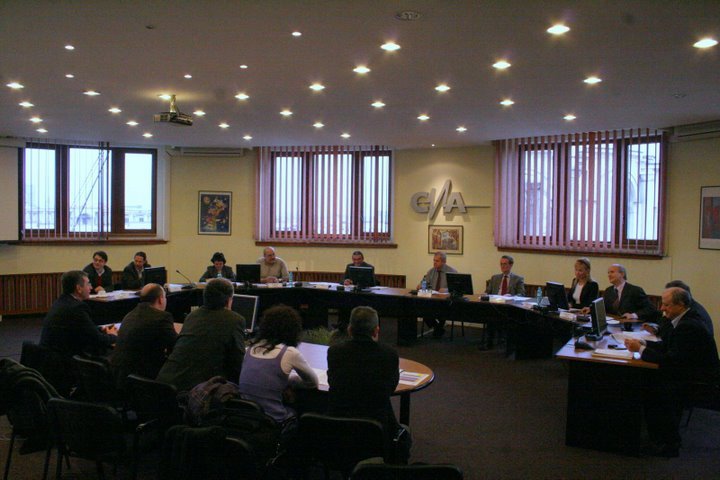 The shows exploiting immoral and indecent aspects from people's intimate lives must be broadcasted only between 24.00 – 06.00, and only with written agreement of the targeted person, according to a Decision of Modification for the Audiovisual Code, adopted by CNA members.
CNA adopted the Decision project after discussing it on February 26 and 28 and after it was published for public debate on CNA's website.
The decision also states:
Reality shows with fictional elements must clearly communicate: "This program is a fiction"
Any kind of reality show based on real facts or situations from people's lives which also contains fictional elements "is to be signaled with the mention 'This program is a fiction', written in a visible manner (…), for at least 10 seconds"
"Attention! These images can emotionally affect viewers" – mandatory for shocking images
CNA also decided that, previous to broadcast shocking images, violent or potential negative emotional impact scenes that can impress unpleasantly the viewers, people must be warned both verbally and written: "Attention! These images can emotionally affect the viewers". Moreover, broadcasters cannot present violence scenes repeatedly during the same audiovisual production.
News on school violence, allowed only with a point of view from school's management
CNA decided that news or info on violent actions in schools will be broadcasted only together with school's management point of view and with minor's parents or tutor ok. The only exception is when the broadcaster acts in minor's superior interest, without affecting his public image or his right to private, intimate or familial life.
Productions including physical, psychical or language violence – not between 6.00-23.00
Erotic and horror movies – after 1AM
CNA maintained its decision according to which the horror movies, the extreme violent ones and programs sponsored by strong alcoholic drinks producers will be broadcasted between 1AM – 6AM.
Also, the 18+ programs cannot be broadcasted by providers under Romania's jurisdiction. This kind of content, when it comes from EU broadcasters, can be included in TV packages but they need to be coded and restricted with parental control
Media coverage for accidents must not include clues to identify victims
CNA also decided that the coverage of the accidents must not include clues that could lead to identifying the victims unless they or their families agree to it or when a justified public interest prevails.
Translation provided by AdHugger
Autor:

Carmen Maria Andronache
carmenpaginademedia.ro