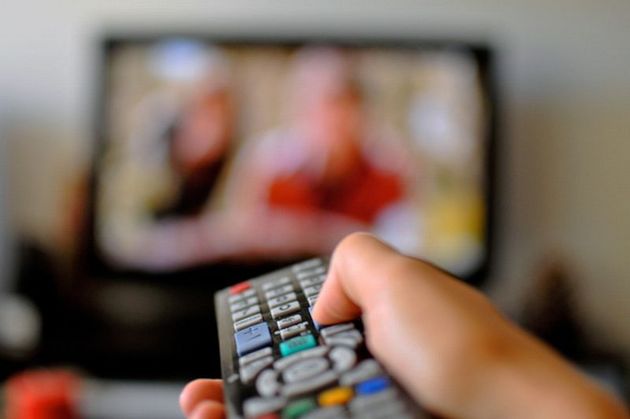 Generalist TVs are among most watched b kids under 10 years old (y.o.), according to Nadia Tătaru, partner at Kids radio Itsy Bitsy. She made the statement during a CNA debate – "Don't forget your children in front of the TV – See what your kid is watching" - organized in Parliament.
Nadia Tătaru quoted, during her presentation, data provided by GfK (2010 and 2011) and Kantar media (2012 and 2013).
Among the TVs most watched by children under 10 y.o, in urban areas, are, besides Minimax, Cartoon Network, Boomerang, Disney and Disney Junior, Pro TV, Pro Cinema, Antena 1, Kanal D, TVR 1, TVR 2, Discovery, National TV and others.
According to the same data, the most viewed programs by this category of kids are "Romanians got talent", "Bet with life" – 2nd and 3rd season, "Las Fierbinti" – 1st and 2nd season, "Master Chief", fotball Europa League and "I dance for you"
CNA debate – "Don't forget your children in front of the TV – See what your kid is watching"
According to Alexandru Jucan, CNA member, kids don't know to make a difference between fiction violence and the real one and statistics show that 25-30% of violence that happen every year originates in images seen on TV.
Among the participants at the debate, there were Remus Pricopie, Minister for National Education, Constantin Trăistaru – General School Inspector (ISMB), specialists in sector such as health and education, representatives of the academic environment, of parents associations and NGOs, together with representatives of radios and TVs that make programs for children.
The discussions focused on themes such as: effects television has over children, from Nanny TV to TV psychologist, violence in schools and infantile pornography, See what your children sees on TV.
Statements from participants:
Constantin Trăistaru: I think media, besides presenting and informing public opinion, must organize more round tables and not to insist to present violence, because this induces a certain type of violence
Alina Moisescu, inspector, Education Minister: I want to underline the fact that, if unfortunate events happened in schools, we must thinkk that what we see in schools represent a miror for what happens in daily life and of what is on TV
Remus Pricopie: I think mass media represents one of the most important communication channels for kids. There is a risk in consuming mass-media without knowing how to protect yourself and I think here CNA has a very important role and I also think that, within a democracy, restrictions work
Alexandru Jucan: (...) I want to reject the fake idea that a child knows how to make a difference between fictional violence and the real one. According to many studies on TV's effects over violent conduct, between 25-30% of violence that happen every year were caused by images seen on TV. It is obvious that this kind of shows or movies generate thoughts related to violence. Once those thoughts appear, one just needs to act (...)
Nadia Tătaru: In a children's mind, there isn't a difference between reality and fiction and TV influence them. TV transformed into the cheapest nanny. The most damaging are the programs for babies, 0-3 y.o. programs make them be mentally retarded (...) I would forbid the channels targeting kids 0 to 3 y.o
Narcisa Iorga: CNA's role isn't to educate the parents but rather to protect the children from TV. CNA must react as if those kids will be alone on the world. I think aggressivity is a problem when it comes of used language, conduit, in any show, at any time, not just when it comes of cartoons.
Cristina Trepcea: Besides the fact TVs are businesses, this kind of business have, in all civilized countries, an Audiovisual Law. If we can't force a commercial TV to make education, the law obliges us to force them not to make counter-education. We have the public stations that are obliged to make education.
CNA to launch a phone line where children can signal programs they don't like
CNA will launch a phone line - 0800.888.555 – where children can call and signal to the Council the audiovisual programs and aspects related to them they see and do not like.
Moreover, CNA will send experts in Bucharest schools on April 1-5, to relay info on children's rights and liberties in audiovisual.
Translation provided by AdHugger
Autor:

Carmen Maria Andronache
carmenpaginademedia.ro