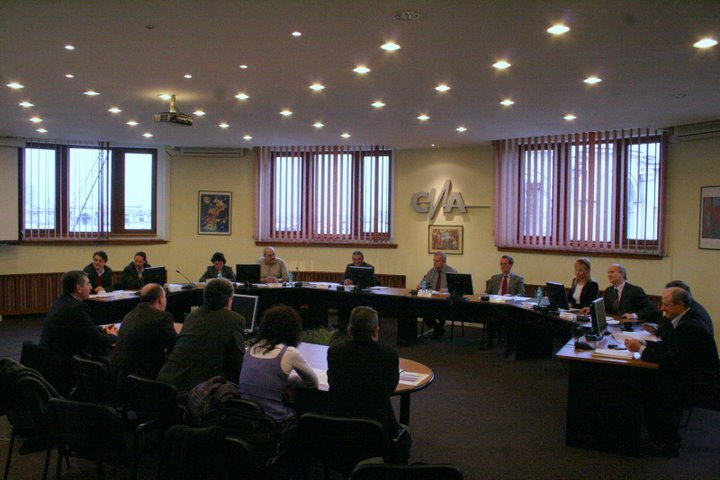 UAPR (Romanian Advertising Agencies Association) reacted after an Emergency Ordinance (OUG) to modify Audiovisual Law was published, without consulting with the industry and that affects advertising agencies' business.
UAPR, organization that reunites most Romanian media and advertising agencies, publicly announced that it will demand Parliament to reject the OUG, which it considers to be "profoundly anti-concurential".
Radu Florescu, UAPR President: "OUG, published in the Official Monitor on april 13th, is a proof of lack of transparency towards the private sector, a negative signal for any private investor that thinks doing business in Romania. The normative act was analyzed and approved, in an unjustified manner, in "emergency' regime, although it doesn't bring any real benefits to Romanian economy or media industry. We will use all the legal instruments that we have at our disposal to convince the Parliament, the main legislative organism in Romania, to reject this injust normative act".
IAA Romania – that fight for common interests of all communication disciplines, from advertising agencies to mass-media companies – also reacted, appreciating that "OUG's publication without consulting the industry and without taking in consideration the dialogue demands IAA Romania formulated during last 4 months represent an unpreceeded fact and a very serious one", Hotnews writes.
IAA representatives also announced that they will analyze all legal ways of attack to stop the effects of this ordinance and also point out that "it is for the first time when the authorities intervene in a direct and totally lacked of transparency way, affecting an entire business sector, totally private and that functions on correct business practices, common in 95% of world's countries"
On the other hand, CNA members Narcisa Iorga and Valentin Jucan also consider that the OUG is a Governmental abuse; Lorand Turos considers an impact study should have been done to see the impact over the market. On the other side, Christian Mititelu says the OUG brings more fiscal discipline, according to Mediafax.
At her turn, CNA's president, Laura Georgescu, thinks the OUG aims mainly economical aspects and mentioned that CNA wasn't consulted when it comes of this legislative initiative.
Translation provided by AdHugger
Autor:

Carmen Maria Andronache
carmenpaginademedia.ro