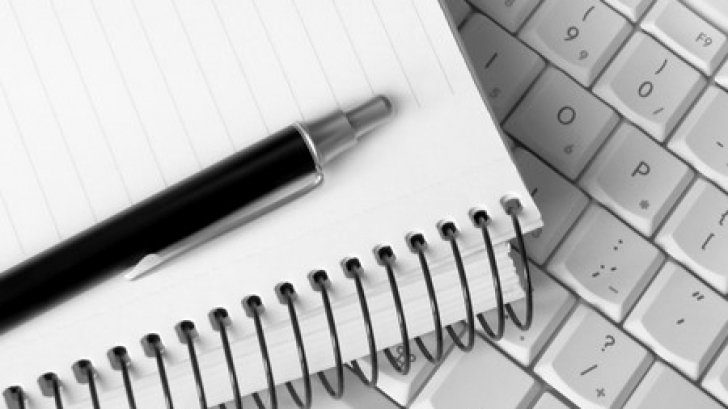 Journalists being abused, pressure coming from politics, editorial side slips and corruption – this is how the last year for Romanian mass media can be resumed, according to the most recent FreeEx report, published by ActiveWatch. In 2012, Romania was on 42 in the annual ranking of press freedom, behind Spain (36), France (37), Letonia (39) and preceeding other EU countries such as Hungary (56), Italy (57), Greece (84) or Bulgaria (87).
2012 meant cronical politicization of the media market, during a year affected by the political war between the president and USL and that included 2 elections and a referendum to fire the president.
What was visible during the last year? The voices pro USL or anti- Basescu dominated the media space, with a more powerful media arsenal. Important USL leaders control media entities or groups. Dan Voiculescu, founder of Conservative Party, controls Intact media trust, via his family, while Sebastian Ghita, PSD senator, owns the news channel Romania TV. Another news TV, Realitatea TV, is controlled by another personality close to PSD, Cozmin Gusa. On the other side, Dan Andronic directed the choir of Basescu's supporters, with Evenimentul Zilei and B1TV as main voices.
In short, Romanian press in 2012:
For the 1st time it existed a confirmation of undercover agents infiltrated in newsrooms (Jurnalul National case) or a journalist and a redaction in Tg. Jiu were under surveillance for more months, with their calls and emails intercepted, all the action based on a warrant released without a proves supported motivation.
Many journalists that criticized the actions made by the governmental coalition in summer 2012 were subject to media lynching from their colleagues, being accused to be part of an anti-USL conspiration, and the aggresivity of the language used in those cases surpassed by far the one employed by politicians.
Access to public interest information wasn't improved during last year, and it's obvious politicians work towards cutting the link between the decisional act and public eyes.
Journalists are still fearing their accreditations will be cancelled because of the materials they write, important normative acts are discussed by public institutions with the doors closed, public information are obtained, many times, via justice decisions and not directly from the public institutions.
2012 also meant the biggest number of abuses commiteed by law enforcements during interventions at street protests or on sports arenas.
Abuses of media owners over journalists. Journalists are subjected to pressures in order to give up salarial rights and accept copyright contract, that don't offer them any protection and make their position very weak in relation with the the patronage.
Last year also was the year of open conflict between content providers and distributors. More TV channels entered in open conflicts with distributors, with situation in which distributors removed from their programs packages certain channels. In the same time, distributors became also content providers, launching a series of channels that compete with the other content providers.
Editorial side slips and corruption in media. Financial difficulties amplified the compromises newsroom made, which distorted the editorial content. Audience's pressure generated an abundance of editorial side slips, with many newsrooms visibly not caring about any professional rules or related to people's dignity. Invented news, orchestrated TV shows that pretended to be authentic, hunting with obstination morbid, ridicule or dirty aspects of public personalities' lives became usual tactics.
New cases of blackmail in press and, for some older ones, there were justice decisions. Former shareholder of the online Hotnews.ro, Cristian Sima (broker), manaced Bursa's director, Make (Florian Goldstein), that he will make public later's transactions on foreign capital markets if he publishes info that could compromise his brokerage firm. Bogdan Chirieac reappeared in a new scandal related to mass-media corruption, accused for traffic of influence among politicians in the benefit of foreign companies.
Translation provided by AdHugger
Autor:

Carmen Maria Andronache
carmenpaginademedia.ro