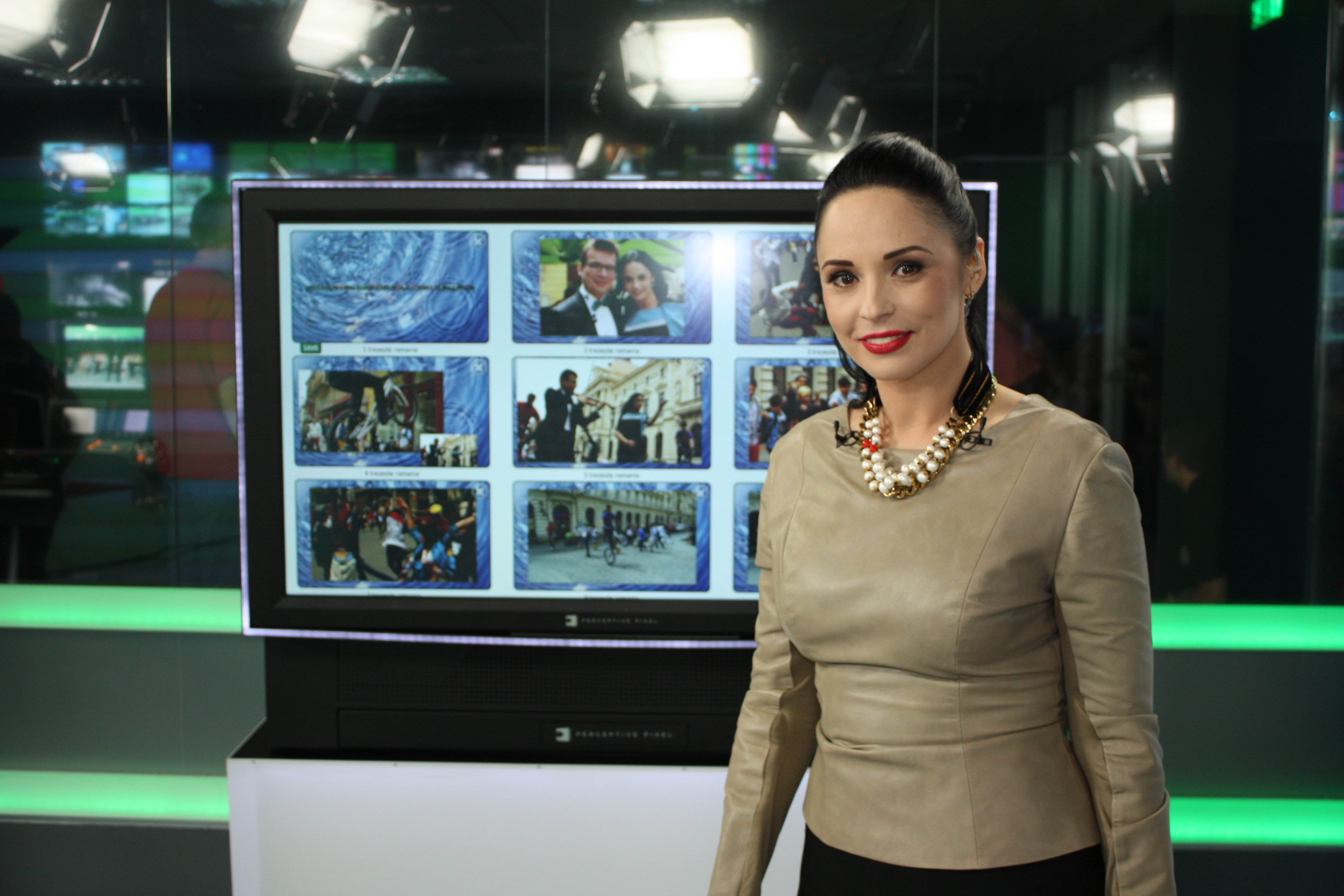 Andreea Marin and Victor Becali continued, for a second month in a row, to top the rankings of the most publicized celebrities in Romanian printed press, mediaTRUST reports.
Andreea Marin had 91 mentions, followed by Bianca Dragusanu (64) and Nicoleta Luciu (61), followed by Gabriela Cristea and Anamaria Prodan and Monica Gabor.
Gigi Becali continues to lead the top of the most publicized male celebrities in the print press, with 861 mentions, followed by Laurentiu Reghecampf (274) and Victor Piturca (197).
When it comes of magazine covers, the most popular were Gigi Becali (136), Mitica Dragomir (35) and Mircea Sandu (32), followed by Victor Piturca (32), Laurentiu Reghecampf (26) and George Copos (21).

mediaTRUST report analyzes the Romanian celebrities' popularity level based on their media exposure. The research also provides data on the advertising value equivalent (one of the indicators reflecting the efficiency of analyzed information) of each celebrity in the media. The analysis covered printed publications to have appeared between May 15, 2013 and June 14, 2013, monitored by mediaTRUST.
mediaTRUST Romania was established in 1999 and provides monitoring services to Romanian and foreign companies. Since 2004, the company has been a member of FIBEP, the main international organization monitoring agencies, and since October 2010 has been 100% owned by IMM – Institute of Media Monitoring Poland. Clients come from various sectors of the market, from finance to telecommunications, IT, pharmaceutical, energy, natural gas, oil, education, sports, culture, entertainment, politics.
Rogalski Grigoriu Public Relations will pass from Dragos Grigoriu to Eliza Rogalski and Alina Damaschin.
Rogalski Grigoriu Public Relations announced its shareholders sign a pact for buying option, a document through which Eliza Rogalski and Alina Damaschin have the option to buy from Dragos Grigoriu, Corina Grigoriu and Florina Varzariu their shares in the agency, pending fulfilling, in the next period, a series of financial performance conditions.
Until the performance conditions are fulfilled and the option to buy exercised, Eliza Rogalski and Alina Damaschin will bear the sole responsibility for agency's management, with the other partners remaining "silent partners"
Why did Dragos Grigoriu decided to give up the PR agency?
Dragoş Grigoriu, for Paginademedia.ro:
"Besides my competencies in strategic communication, in this market I am also an entrepreneur and I can say there comes a time when any investment reaches maturity, a moment that is good to be exploited. As for the principles, let's not forget that following the 3 exits I had until now, all my partners said they are very satisfied, both when it comes of the financial and the professional side, which makes me trust I did the things well.
For Eliza and Alina, this moment means a lot in their career and personal lives and I am happy I can repay somehow the efforts they made until now"
What would have happened if you wouldn't make a deal with Eliza Rogalski and Alina Damaschin?
"No answer. In business, I like to work with the reality, not with fictional assumptions", Grigoriu said
Rogalski Grigoriu Public Relations has a portfolio of clients that includes Agricola Bacau, Amnesty International, Banca Romaneasca, Carpatair, Draexlmaier, Forum Film, "Pretuieste Viata" Foundation, Generali, Green Group Romania Holdings, Holcim Romania, Heidi, KRUK International, LeasePlan Romania, Orkla Foods Romania, Regina Maria, Rompetrol, Romtelecom, Siemens Romania, Sloop, Sony Mobile Communications AB and World Vision.
This is the second move made by the group owned by Dragos Grigoriu during the couple months. Mid-May, global digital communication and media network Aegis Media acquired Kinecto, part of Tempo Creative Group, from its equal shareholders Radu Ionescu and Dragos Grigoriu.
Translation provided by AdHugger
Autor:

Carmen Maria Andronache
carmenpaginademedia.ro