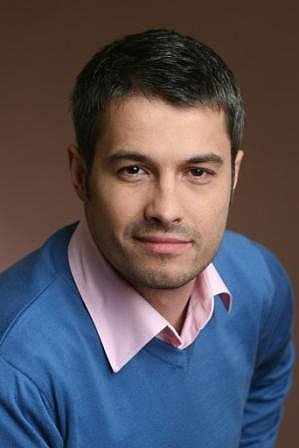 Razvan Ionescu, publisher of Adevarul Group, quitted from the company owned by Cristi Burci. Razvan Ionescu came back in Adevarul Group a year ago, after Cristi Burci took over the company from Dinu Patriciu.
This is the 3rd time when Razvan Ionescu leaves Adevarul's management, after the previous ones, in 2010 and 2012.
The 1st resignation
Between 2008-2010, Razvan Ionescu was the manager of international and magazines division (that also included Ukraine operations). In 2010's summer, he was appointed to lead the web division of Adevarul Holding, only to quit the group a month later
What was he stating back than?
Razvan Ionescu, for paginademedia.ro, in august 2010:
"We realized that we're too many directors in the group and we needed to cut some. More seriously, I had a misunderstanding related to what I had to do in web. The situation was understood in one way by myself and in another way by my bosses"
"I regret extremely much that I took this decision. Anytime he wants, he will still have a place within this company", Peter Imre, General Manager Adevarul Holding, stated at Ionescu's 1st resignation.
In July 2011, Razvan Ionescu was returning to Adevarul Holding as editorial director of the group.
The 2nd resignation
In February 2012, Ionescu was leaving for the 2nd time Patriciu's company. Back than, he was stating for Paginademedia.ro.
"It's painful and frustrating to stay in a job like that, with so many responsabilities and challenges, just for 8 months. This, in itself, it's a failure. On the other hand, I am happy I did everthing not to reach here. We established since December, together with the company's management, to part ways. I don't think I'm needed anymore"
Why is he leaving now?
"I continued for 2 more months for 2 reasons: the shame of leaving the ship during storm and hope to finish at least one cycle from the projects I started here", he said
Razvan Ionescu:
"The most important achievement is the results of the integration from Adevarul. With almost twice less journalists, we got results as good on print and significantly better online. Three months after integration, adevarul.ro was the absolute leader of the media market, overpassing all its direct competitors and all TV, tabloids and sport publications websites.
As other collegues with experience in publishing, I leave with some frustration, a little sad and totally astonished. I leave to my personal journal the reasons of my asthonisment
I know there's a lot of talk about the super-dimensioned investment made by Dinu Patriciu in media, in Adevarul Holding. And I see how many are comparing it with much bigger models of investments, of other moguls that, today, don't have a significant presence in media anymore. Maybe because, for a period, much more money were invested than what market was demanding. Especially after the crisis started. But those that make these comparisons forget to consult SNA and BRAT. If they would, they would repress those comparisons.
Almost all Adevarul Holding's products are leaders on their segments. "Adevărul" is leader in SNA. It has the highest print run in BRAT among quality newspapers. "Click!" is the most read in Romania. It sells for a long time twice as its main 2 competitors combined (…)
Razvan Ionescu returned to Adevarul last year, after Cristi Burci took over the company from Dinu Patriciu. Until returning to Adevarul, Razvan Ionescu was in charge of the editorial online project Premium News, financed by Burci and that was the base used to relaunch Adevarul's website.
Until Adevarul Holding, Razvan Ionescu handled the editorial management for TVmania, Jurnalul National, Evenimentul zilei and, for a short time, Cotidianul.
Translation provided by AdHugger
Autor:

Carmen Maria Andronache
carmenpaginademedia.ro