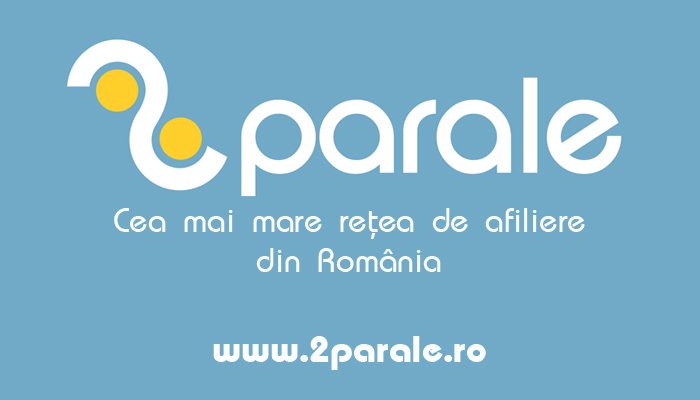 2Parale, performance marketing company that includes the biggest affiliation network in Romania and one of the strongest PPC divisions, took over the marketing and communication agency Insight360. Insight's team, competencies and portfolio will be the basis for 2parale's new Content Marketing & Social Media Management division.

The acquisition is made exclusively through shares transfer. With the takeover, Andreea Cimpoesu, Managing Partener Insight360 and one of agency's founders, will become Chief Operating Officer (COO) 2Parale.
"We were already working with Insight360 for couple months, in order to prepare 2Parale's new positioning – regional performance marketing company. The strong chemistry between teams and complementary competencies made the decision of integrating agency's services under 2Parale's umbrella to be a natural one"- said Dorin Boerescu.
"I am convinced that Andreea's experience, both in corporations and in entrepreneurial environment, will help us to reach the next level. The opportunities on the regional performance market are very big and I consider that our history and level of industry's knowledge recommend us already as a player with a solid position, which we can consolidate', he added.
With an Executive MBA at CEU Business School, Andreea Cimpoesu has over 14 years of business experience both in corporations like Romtelecom and Xerox, and in agile companies like Kaspesky Lab Romania&Bulgaria and Insight360. Within the new 2Parale team, she will coordinate the Performance Marketing project and the regional expansion of a business that already proved its success on the local market
Insight360 brings expertise it accumulated in tens of strategy, branding, graphic design, development and web apps, content marketing and social media management projects made for local and international brands like Kasperky Lab, Symantec, Enterprise Business Systems, Mobzine, Microsoft Certified Trainers or Ron Kaufman.
"The integration within 2Parale came as a natural step to fulfill, in a larger frame, the mission defined when the agency was launched: generating measurable results for our clients, through integrated marketing campaigns. I aim to accelerate 2 Parale's customer-centric orientation and to consolidate, with the entire team's support, the position earned until now on the maket", Andreea Cimpoesu, Managing Partner Insight360.
During the next period, 2Parale aims to develop the tech and performance marketing services portfolio and is also in full process to attract new investments for regional development, as Dorin Boerescu mentioned.
In 2013, 2Parale had RON 4.9M turnover (over Euro 1M) and posted RON 300,000 profit.
In the end of last year, 2Parale attracted a new round of investments from private investors leaded by Sergiu Negut (Angel Investor and Associated Dean Entrepreneurial Growth Maastricht School of Management), which took over, in December, the shares previously owned by Stefan Iordache (COO Leo Burnett Group). Dorin Boerescu also participated to the mentioned round, and became again main shareholder (with around 60% shares), while the founder Radu Spineanu maintained his 20% participation.
2Parale affiliation network generated last year 217,000 sales, up 44% compared to the previous year, and over 181,000 leads. The conversions generated for network's affiliates commissions of RON 2.85M (over Euro 660,000). In the same period, 2Parale's PPC Division managed for direct clients promotional budgets of over Euro 1.5M.
2Parale's portfolio includes over 400 clients, among which Vodafone Romania, Avon Romania, Elefant, Arabesque, OTP Bank, evoMAG, Fashion Days, F64, MarketOnline, Provident, StarShiners, Clickshop, Libris, Bonprix, Originals, MyCloset, Vivre, RCA-ieftin and Miniprix.
Translation provided by AdHugger
Autor:

Carmen Maria Andronache
carmenpaginademedia.ro