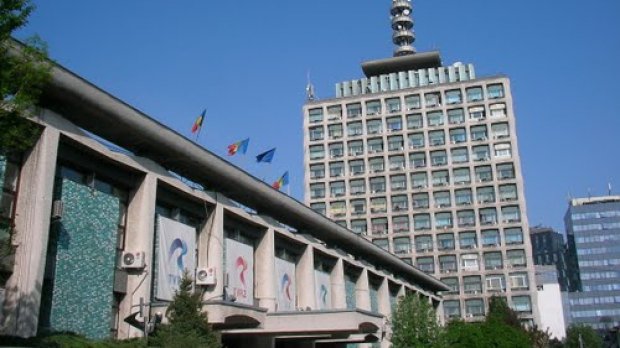 TVR Info's license was transformed in TVR News last year, with most of the program being reruns from Euronews.
The public TV plans to revive TVR News and, according to Paginademedia.ro's information, starting October, the channel will have again its own productions, made by its news department. The plan includes new shows, news programs and live transmissions from the debates in Romanian Parliament.
Claudiu Lucaci, News Department chief, confirmed the relaunch plans for TVR News:
"The relaunch is part of the managerial project I won TVR contest with. This is one of the points in my strategy through which I aim to increase audience for the news productions from TVR"
"The plan sees the news department assuming from its own resources the development of TVR News, by including in channel's program content the productions made by department's journalists. The collaboration with Euronews continues, so TVR News will include segments covered by the pan-European network same as until now, to which the new productions from the news department are added"
What brings from the old TVR Info?
"It has nothing to do with TVR Info. The only thing is that it is a news station that runs on the frequency of the old channel. TVR News will have a different editorial concept and, for now, it won't have its own budget", Lucaci explained.
What will TVR News have?
News journals broadcasted in simulcast with TVR 1 and TVR 2, depending on the broadcasting hour

An own TVR News journal, Live, with guests, scheduled to run starting 16.00.

Shows of analysis, debates and daily retrospective

Starting 21.00, Prim Plan (In Focus), previously on TVR 1, moves on TVR News.

News Hour will be broadcasted simultaneously, starting 22.00, on TVR 2 and TVR News.

TVR News plans also aim for broadcasting the debates in Romanian Parliament
Claudiu Lucaci:
"We have advanced talks with Deputy Chamber to take over, live, the Parliamentary debates, both in full house and in specialized committees. The model is the American C-Span channel"
"This news channel will bring another novelty: we aim to develop a concept that will function dually: online and on TV. The news website will be integrated into TVR News' concept. For example, all the Special Editions will be available to watch on TVR.ro's live streaming, while the news website will include live text from events", Lucaci added.
TVR Info, TVR's first news channel, started broadcasting the last day of 2008. For a while, the channel only broadcasted images from cameras situated in different places in Romania.
In 2011, the station started to develop and hire journalists – hosts such as Adriana Muraru, Ioana Lupea, Mircea Marian, Malvina Cervenschi. May 2011 comes with a relaunch of the station.
Last August, TVR's management decided to close TVR Cultural and TVR Info on economical grounds. On August 15th, TVR Info stopped broadcasting. A few months later, TVR Info's license became TVR News and, under the new name, the program consisted mostly in take overs from EuroNews (80%) and re-runs of the news journals from the other TVR channels.
Translation provided by AdHugger
Autor:

Carmen Maria Andronache
carmenpaginademedia.ro