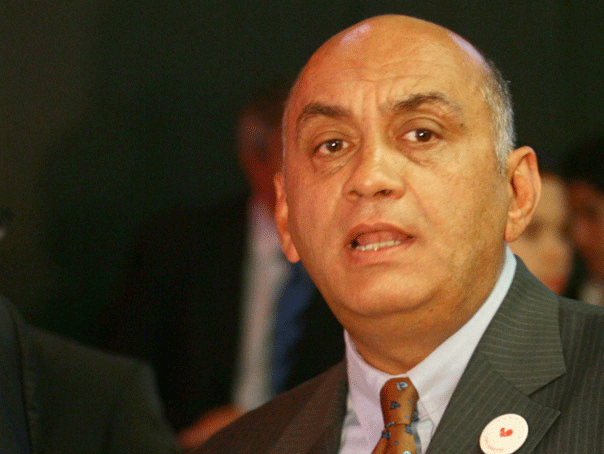 "All those we saw in press area – Vantu, Voiculescu, Patriciu, they all had a bigger than normal grandomania for an investor", Petre Imre, former General Manager Adevarul Holding, said in an interview for Evenimentul zilei.
Within the interview, Imre also talks about his relationship with Dinu Patriciu and about the raise and the fall of Adevarul Holding, but also about the moguls that owned Romanian media until recently.
The former manager of Adevarul Holding, media trust formerly owned by Dinu Patriciu, said that "former moguls wanted to control all" and, when it comes about Patriciu, Impre said that the businessman built the media trust in order to use it in political purposes, "for image and for business".
"I believe those people, which are called moguls or cardboard moguls or former moguls, wanted to control not only mass-media. I believe they wanted to control all. (…) He (Patriciu) built and thought the entire press group in order to use it politically, for image and business" – Petre Imre.
Highlights from the interview in which Imre attacks Patriciu:
Imre: I'm sorry I entered the war between Dinu Patriciu and Corneteanu
EVZ: Do you consider that Dinu Patriciu cheated you?
Peter Imre: "Yes. Mr Dinu Patriciu cheated me too. In numerous occasions. He cheated me mainly by creating false expectations at the beginning of this collaboration, when he told me for the first time how he will build a trust over the media companies he has and that trust will be like an umbrella. This trust was to coordinate the activities of Adevarul Holding's media groups, the griup in Ukraine and others in perspective. I was passioned and interested by this thing. From these promises, one night, I found myself in a war that wasn't mine and that I regret deeply to this day. I am sorry I got involved in a war between Dinu Patriciu and the former management of Adevarul Holding, unde and I was on the side of my friend, Dinu."
EVZ: Still, Corneteanu made from Adevarul Holding the number one on the media market. Tell us how it was!
Imre: "There is a truth and here we can complicate the things a bit and to reach to media and media groups in Romania until a little while ago, where the mogul was saying . It was very difficult to fight against this strategy. All those we saw in media sector – Vantu , Voiculescu, Patriciu, they all had a bigger than normal grandomania for an investor"

EVZ: Do you think those moguls thought they can own the media and eventually they got to be devoured by it?

"I think those people (…) wanted to control not only media. I think they wanted to control all. It might be a joke, but I really think that, at Jilava, they should have a special section, some sort of asylum for former media moguls where they can discuss in between them about how they wanted to control the country. They wanted to control media, they wanted to control the economy, they wanted to control businesses…Someone, very smart, was saying that those gentlemens aren't businessmen. They are people that just make a business with the state. Each of them had at least one business with the state
The entire press group was thought and built to be used politically.

EVZ: It is remarkable that he invested over Euro 100M in a media trust, money used better or worse. This is a matter of discussion. It is the biggest media investment ever made in Romania

"And the worst … He wasn't listening to anyone. The entire media group was conceived and built to be used politically, for image and business."
Patriciu accused you that the trust went down because of poor management …
"I am convinced that some of the decisions I've made weren't good; such was the one of not quitting the third day after I got there or the fact that I got involved in the fight between him and Razvan Corneteanu… When the owner says "I do what I want on my money", it is very difficult to make managerial decisions. One example: I organized an auction to find an advertising agency to help getting as much money to the company and it was designated the one owned by Patriciu. He let us play auction and, in the end, he brought us the winner, his own agency. An agency now bankrupt because of Dinu Patrciu. Were really all the managers bad?"

Imre, about Adevarul Holding's sale
"Patriciu decided, after many many promises related to financing and many months during which salaries weren't paid, after many months of unpaying suppliers (…), he decided that he won't get Adevarul any further. And the buyer came. When the transaction was made, we three asked Patriciu to assume the last payments towards us, that he already assumed by contract and signature. And he, at that moment, agreed for us to make an order bank bill with the sum he was owing us from salaries and financial benefits"

EVZ: Let us understand. He didn't had any money, why did he signed order bank bills when he could've give you money? Was he poor?
"When we demanded money, Patriciu said he doesn't have money that very moment (n.r.-end of 2012), but that he would pay in the start of next year" (…)
Translation provided by AdHugger
Autor:

Carmen Maria Andronache
carmenpaginademedia.ro